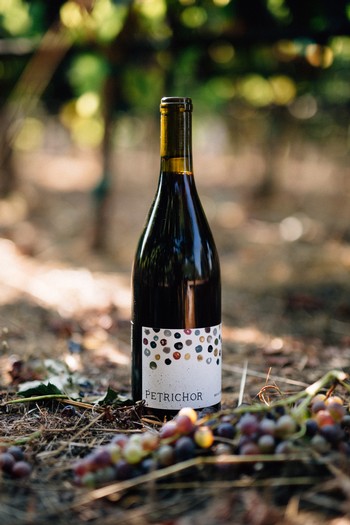 FIRE RELIEF LES TROIS 3-PACK WINE BUNDLE.
Please join us in contributing to the communities & individuals in need.
100% of the proceeds from sales thru December 31st, 2017 will be donated to benefit those impacted by the Northern California wildfires.
Enjoy a 3 pack-vertical of Les Trois from Petrichor's 2012, 2013 & 2014 vintages knowing you are supporting the relief efforts of two worthy charitiable organizations: Redwood Credit Union Community Fund & UndocuFund.
Quantity of "1" will include one bottle each of the 2012, 2013, 2014 Les Trois. Quantity of 2 will be two 3-packs, and so forth.
We will hold a pick up event in the Cow Hollow neighborhood of San Francisco on December 9th from 10 a.m.- 12 p.m. Alternatively, wine may be picked up at our warehouse in Windsor on weekdays during business hours (8am - 4:30pm). Please reach out via email with specific requests regarding wine pick-up. Include your pick-up preferences in the "Order Notes" box when you check out and we'll be in touch. Orders not picked up will ship the week of December 11th.
Product Reviews
Robertmaw
(Dec 1, 2017 at 5:43 PM)
Doctor Who is now considered a British Institute and has come a long way since it first aired on November 23rd 1963. The very first show saw the Doctor travel 100,00 years into the past to help some dim cavemen discover light. After 26 seasons and seven Doctors later the series came off our screens in 1989 much to the disappointment of the huge devoted fanbase. In 1996 an attempt was made to revive Doctor Who but it wasnt until June 2005 when it came back with a vengeance with Christopher Eccleston as the ninth Doctor that put the series back on the map as it were. It then went on for 5 years with David Tenant portraying the Doctor until 2010 when Matt Smith took over the role. Today it is still a great family show and has attracted many new fans. https://www.cialissansordonnancefr24.com/cialis-generique-achat/
Jessievet
(Dec 4, 2017 at 2:52 PM)
A Biological Masterpiece, But Subject to Many Ills The human foot is a biological masterpiece. Its strong, flexible, and functional design enables it to do its job well and without complaint—if you take care of it and don't take it for granted. healthThe foot can be compared to a finely tuned race car, or a space shuttle, vehicles whose function dictates their design and structure. And like them, the human foot is complex, containing within its relatively small size 26 bones (the two feet contain a quarter of all the bones in the body), 33 joints, and a network of more than 100 tendons, muscles, and ligaments, to say nothing of blood vessels and nerves. https://www.cialissansordonnancefr24.com/pharmacie-discount-cialis/
Zomoblels
(Dec 6, 2017 at 3:31 PM)
The general condition of each person is composed from the set circumstances, among which the most important. Kinds health presented complex system, on which not only common well-being depend, but also functionality of the organism. No chance understand and explore state of health, types health, and also other components of the healthy strong organism, if in detail not go into the next concept. Thus, the health of a person, to date, is called normal and stable psychosomatic state of the individual. home remedies for heartburn in pregnancy