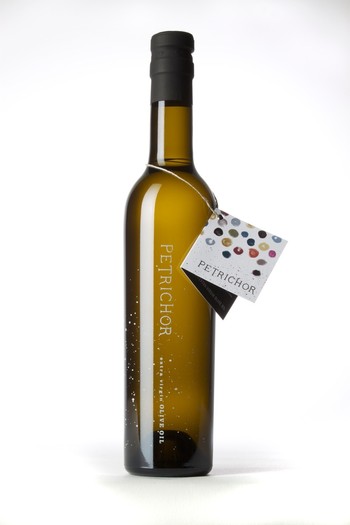 100% PETRICHOR ESTATE grown Extra Virgin Olive Oil.
Hand harvested from the organically farmed Manzanillo and Aescallanos olive trees lining our vineyard. Petrichor olive oil, from these Spanish Varietals, displays vibrant fruity notes with a fiery pepper finish.
Enjoy Petrichor EVOO as a dipping oil with fire-grilled breads. Try as a finishing oil on fresh vegetables or drizzled over a delicious tartare of fish or steak. As with wine, we recommend cooking with olive oil that is worthy of a solo act.