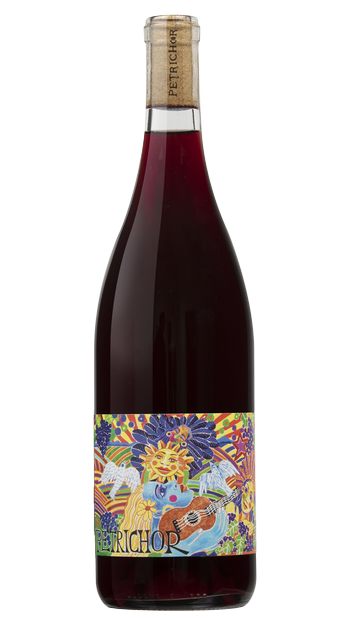 NEW - Get your good Carma here!
This zesty carbonic Grenache is quite quaffable and a celebration in honor of the endurance and resilience of our community. Delightful red fruits on the nose and beautiful cherry blossoms, coco, violet and raspberries with orange peel and cinnamon on the palate.
Serve with a slight chill and enjoy this year.
Harvest Date: September 11th
100% Grenache / Carbonic Maceration
Artwork by Michael Rios featuring the Petrichor Water Goddess.